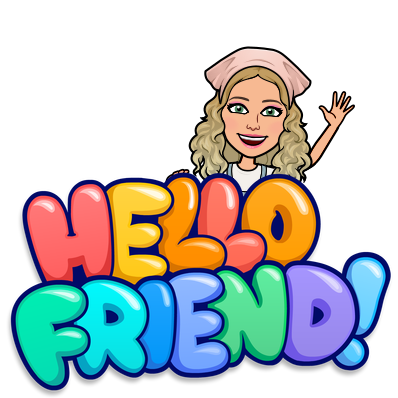 This is Kaelyn @ Kaelyn's Life here and I am excited to be here to do a Bible Verse Dissection with me as Dr. Kaelyn! 😛
Hope you all are hanging in there with the whole quarantine thing right now. I hope this Bible verse is encouraging to you today, even among all of the crazy going on in our world today.
This verse is my memory verse for Torch Team( the youth discipleship/leadership class at my church) and I actually still need to memorize this, lol.
The verse is Romans 15:13 and we will be using the ESV version and the TPT as well.
Get your gloves on because it is time to dissect this amazing verse. ( sorry for the weird comparison lol #sorrynotsorry lol) anways,
*cough cough
and moving right to our verse… 😛
Alright, can we just all just take a moment to see just how incredible this verse is?!! This verse is super encouraging, especially for this interesting time we are all in right now.
At the beginning of 2020, I imagine most of us were not thinking in just a few months we would be dealing with a world-wide pandemic but Jesus has placed us in this time for a reason. He has placed you in this time for a reason.
"May the God of hope".. God is a God of hope, not of hopelessness.
Two Christian speakers, Steve and Wendy Backlund said this, "There are no hopeless situations but only hopeless people."
In this time, let's not be a people without hope but a people brimming with hope but the verse continues to say this "fill you with all joy and peace in believing".
Our God is a God of hope filling us with joy and peace in our believing. Right now, we can choose joy and we can choose to look at our situations from a higher perspective declaring "There is always a solution!" because there is!! Let's have joy and peace in this situation because this is who we are as Christians! It's our joy and delight in our Father and it is his joy and delight to delight in you, never forget that!
JESUS IS SO PROUD OF YOU!!
AND..
We can't hope and worry at the same time because they are direct opposites. This is something that the Backlunds said in their message that I listened to on"The Power of Hope".
"so that by the power of the Holy Spirit you may abound in hope". In Holy Spirit and by his power, WE CAN ABOUND IN HOPE! Not just touch it, not just dust hope a little bit then leave, no, we are called TO ABOUND IN HOPE! We are called to live a life of overflow with hope, joy, and peace.
Jesus is calling us to live in this fiery lifestyle and he is here to help us along the way. But don't worry, you don't have to be perfect, Jesus, if you are a follower of Jesus, he accepts you and calls you..
chosen.
loved.
redemmed.
worth it.
worthy.
royalty.
joyful.
peace.
hope.
We are all called to live in joy and in hope!! This is who we are called to be! 😀 Joy is who we are and hope is who we are. THIS IS WHO WE ARE!!
Believe that you are worth it, and in this odd time right now, we can look at this verse and see that our Heavenly Daddy abounds in hope and joy and us as His kids, we can too.
I hope this was encouraging to you today and I will see you all soon!! Next month's guest post from me will either be another Bible Verse Dissect or Genealogy Gardener post.
If you have any questions, or you saw anything in this verse that stood out to you, or you have never asked Jesus to be your Lord and Savior, I would love to talk with you and I know Ezra would be free to do as well.
Thanks again Ezra for letting me be able to post on here!!
Until we meet again! 😀
Romans 15:13 The Passion Translation (TPT)
13 Now may God, the inspiration and fountain of hope, fill you to overflowing with uncontainable joy and perfect peace as you trust in him. And may the power of the Holy Spirit continually surround your life with his super-abundance until you radiate with hope!
Praying blessings on you!